Administrator
Staff member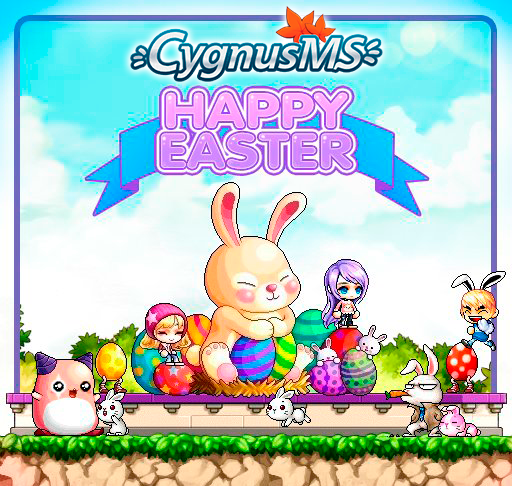 Mad Bunny is on the hunt for Easter eggs!

In the main map of each city (Henesys, Ellinia, Perion, Kerning City and others) and Free Market, 2 types of bosses will appear (Gigantic Boy Moon Bunny & Gold Dragon), which you must hunt to collect 10 eggs of each color.
Once you collect the eggs, talk to the NPC Mad Bunny, located in the FM and he will reward you with an Easter box.
If you find 5 Golden Eggs you will get a special box.
Remember that for either option you must also collect a basket.
Both boxes contain random prizes, from Basic to Legendary range items, such as tickets, gachapon, box, key, dp and more.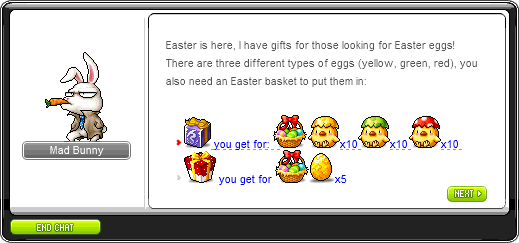 "Boss
&
Drop"
​
| | |
| --- | --- |
| Gigantic Boy Moon Bunny | Gold Dragon |

​
Event valid from 01/04/2023 to 16/04/2023.

Before opening your special boxes, verify that you have space in your inventory.