Administrator
Staff member

"Extra bonus for your achievements"


Each completed achievement will give you a stat bonus for the whole account, such as Exp, Drop, Overpower and others. You will also be able to get Achievement points (NX Cash). All bonuses apply to each character on the account.​
- Type the command @achievement to bring up the menu.
- Use the @abonus command to see the total bonuses earned by completing achievements.​
Example: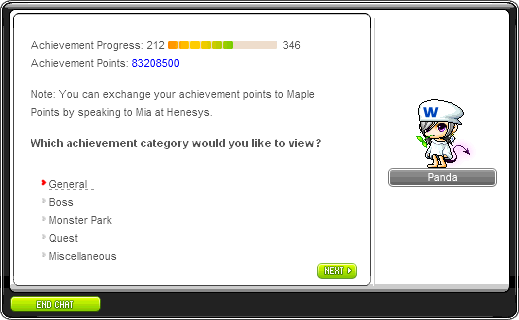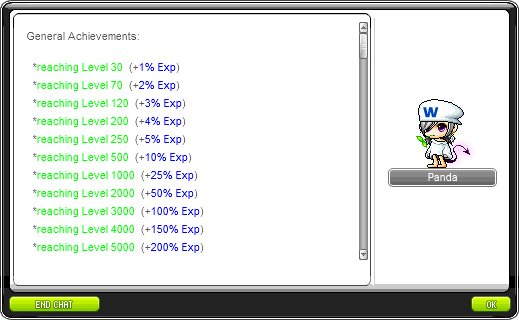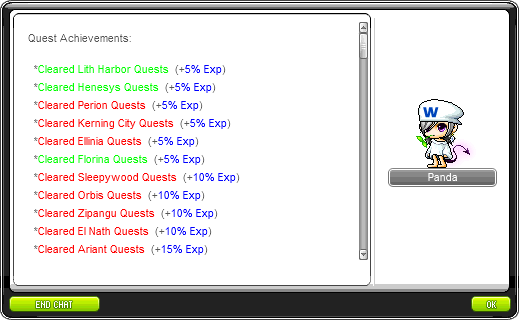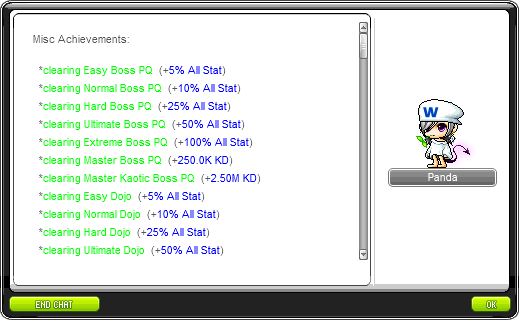 Where do I redeem my achievement points?
Talk to NPC "Mia" in Henesys to convert your Achievement Points into Maple Points.




​
​
Note:​
1000 Achievement points is equivalent to 1 Maple Point.
Last edited: