Administrator
Staff member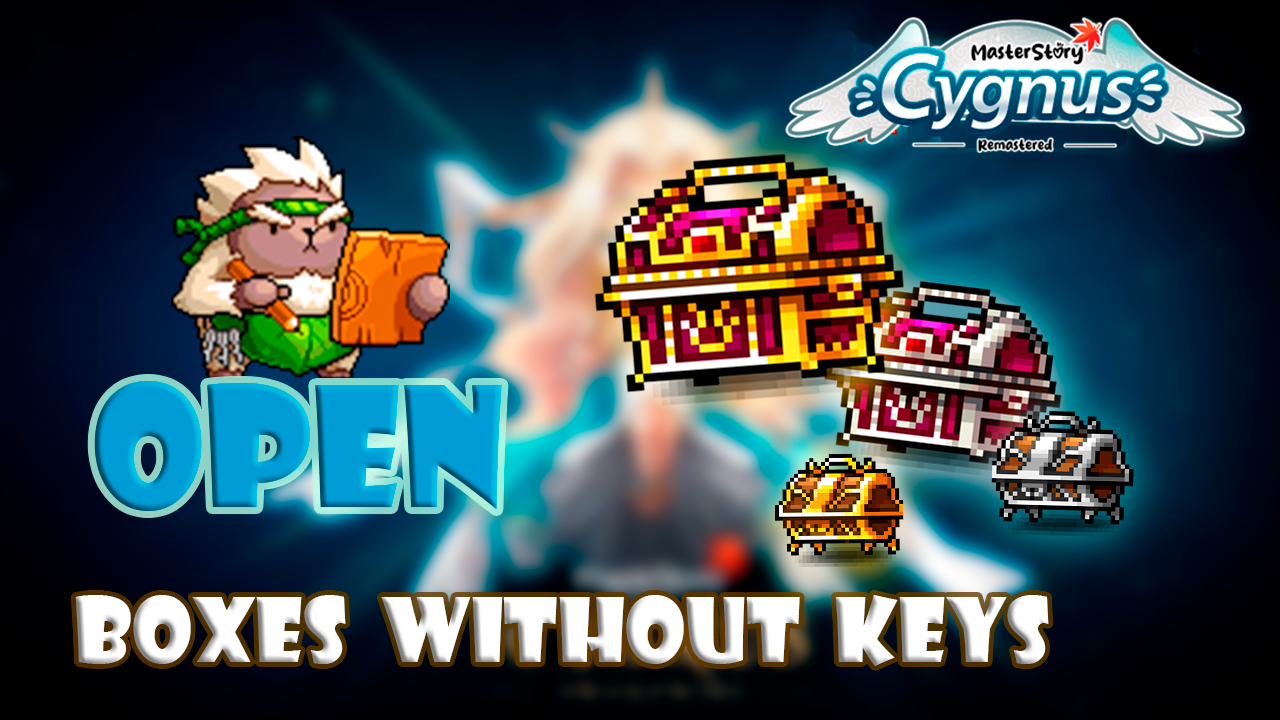 Now in CygnusMS you will be able to open your boxes without the need of having the keys.

In order to open your boxes you must talk to the NPC Kinglock, located in the Free Market.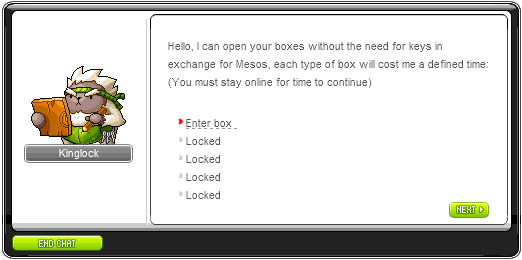 ​
​
1st option : For all users
2nd option : For MVP Silver users
3rd option : For MVP Gold users
4th option : For MVP Diamond users
5th option : For MVP Red users
When we choose an option, it will show us the types of boxes we have in our inventory.

We will only be able to choose one box at a time, each box has a determined cost and time to be opened.

As an example we will take a Silver Box, the cost to open it is x10 Golden Meso Bag, in a time of 3hrs.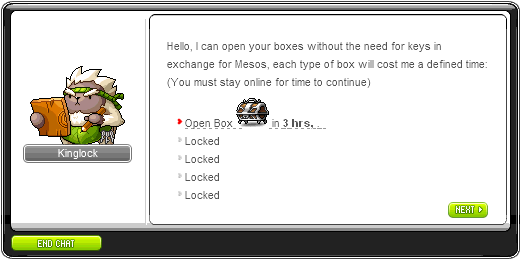 ​
NOTE :​
Before picking up the prize, verify that you have room in your inventory.

Your character must remain connected for the counter to continue running
Last edited: