Administrator
Staff member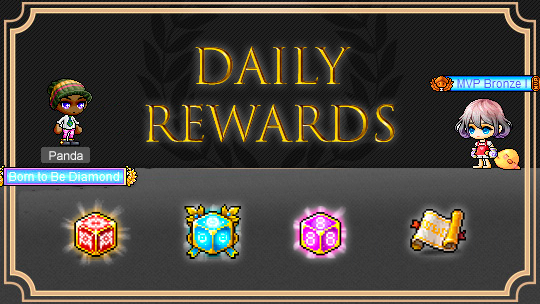 CygnusMS
is giving
"Daily Rewards"
for training and being an active user on the server.

To claim your daily rewards you must find and talk to NPC Donald, located in the Free Market.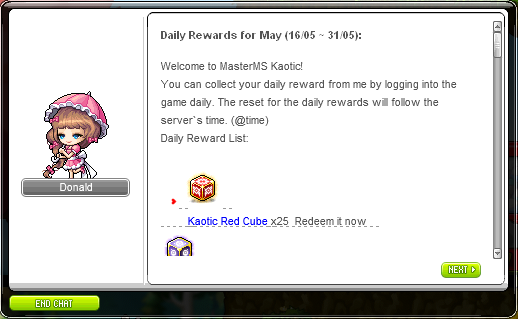 You can claim prizes daily, one at a time, every 24hrs.

Once you have claimed your prize, you will be shown a counter with the time remaining to claim the next prize.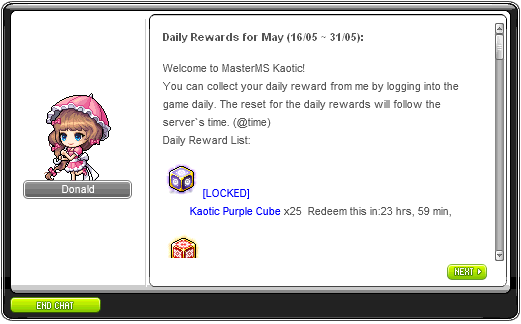 Daily rewards can only be claimed by 1 character from 1 account. Otherwise you will get this message.

​
​
NOTE :​
The list of daily Rewards is updated every month, with different prizes.

Remember to always check that you have space in your inventory first, before claiming your prize.

Rewards can only be claimed with the first character used to claim the first prize.
Last edited: