Administrator
Staff member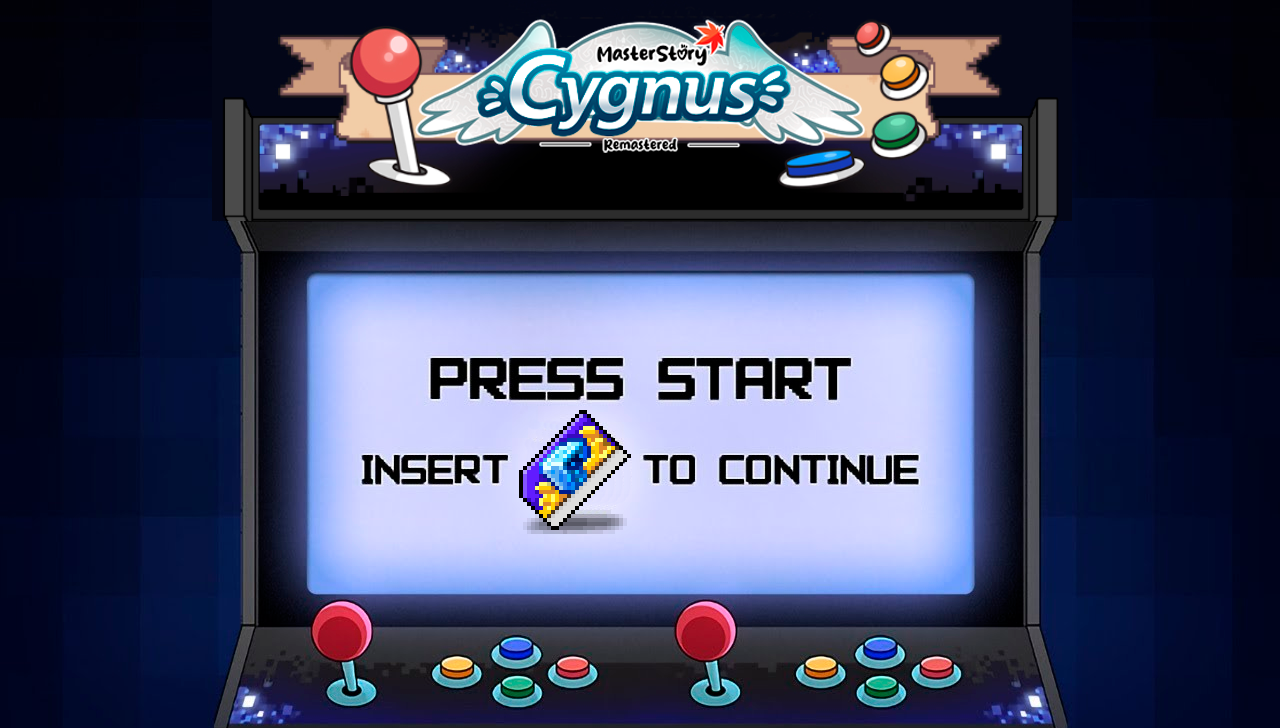 In this area you will find a series of virtual games that reward your skill in each of the games.
​
​



How can I play?
To enter the exclusive area of virtual games, go to the Quick Move menu, then go to the Battle Content section and choose the Gamepolis CygnusMS option.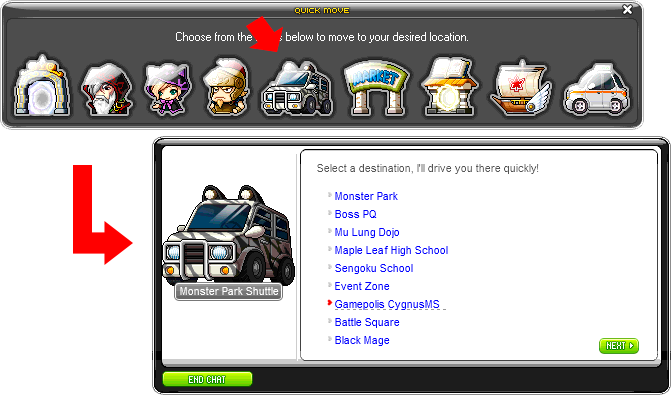 Here we will see a window with several mini-game zones, in this case we will choose Game Machine Zone.


How do I get tickets for the mini-games?
Game Entry Tickets

, can be obtained while you are training, the NPC Game Master Jun will mysteriously appear on the map and ask you a question. After answering the question he will give you a random Game Entry Ticket for a specific virtual game.

You can also get a random Game Entry Ticket for a specific virtual game by being in the TOP 5 of the jumping events.

What virtual games exist?
At the moment there are 8 types of virtual games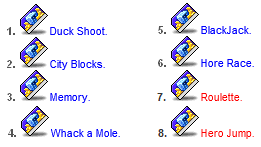 What prizes can I get?
Participants will win special boxes (silver box, gold box and premium silver box) and Game Machine Coin.


The ranking closes at midnight, you can use the @time command to see the server's time zone.

You must enter the NPC Game Ranking Board, select yesterday's ranking and get the coins.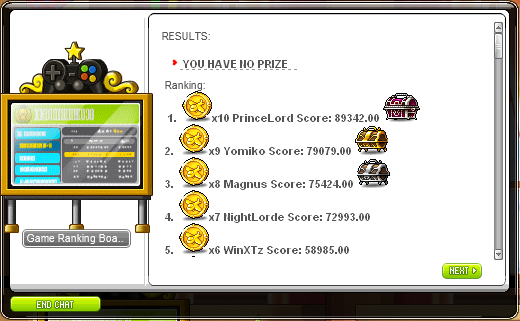 You will also earn KD for each Game Machine Coin won. (KD = Coin * Level / 1000)



What can I buy with Game Machine Coin?
To see the list of items you can buy, you must talk to the NPC Dice Master Jun, located in the Game Machine Zone map.





It will show us 3 types of Shop, which have a variety of different items.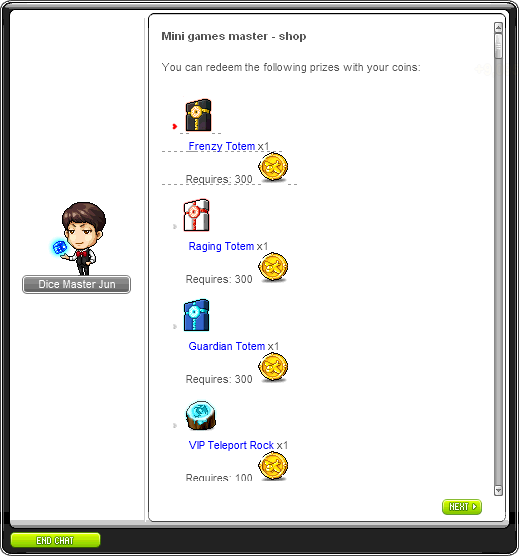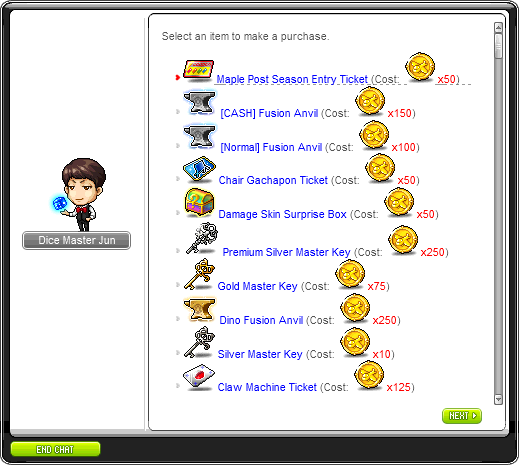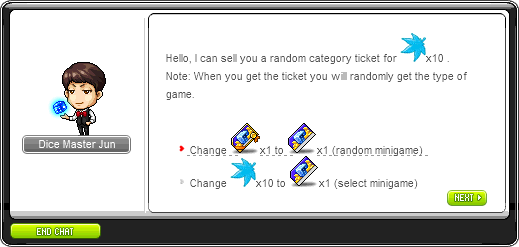 ​
Last edited: