Administrator
Staff member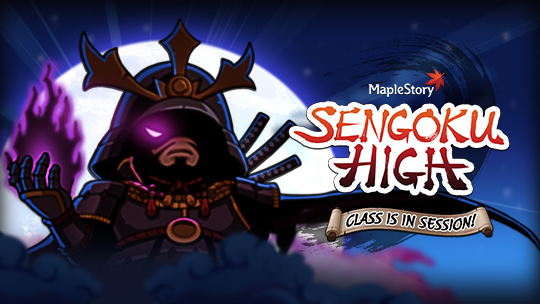 Test your wits and skills as you fight against Oda Nobunaga's elite students,
for each room you advance you will get an Oda Coin, with which you can buy items such as: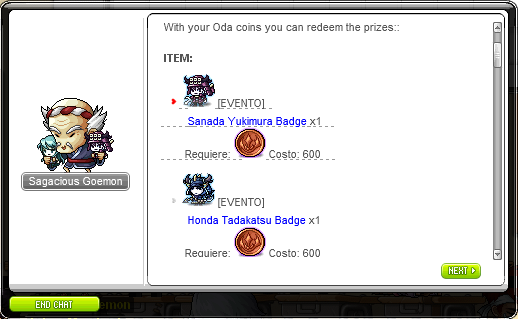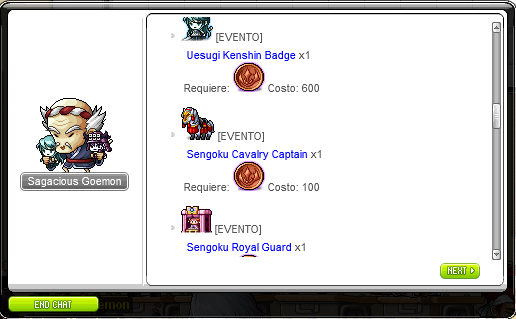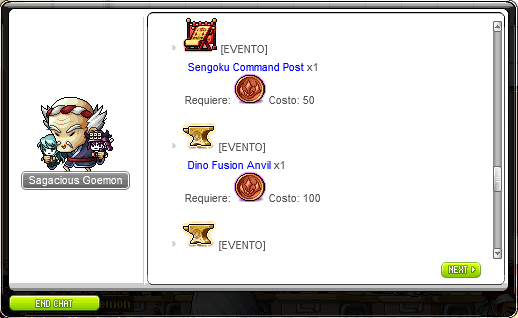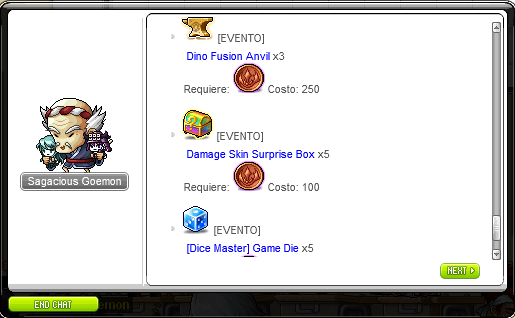 How can I go to Oda Nobunaga's map?

In order to go to Oda Nobunaga's map, we must go to the FM Market and talk to NPC Hayato.



What do I need to enter the Oda Nobunaga mini-dungeon?

In order to face Oda Nobunaga's students, we must have a Sengoku Pass, which can be obtained in 2 ways:
​
By casting our daily vote, we will earn x1 Sengoku Class One Day Pass (only 1 per day).

At NPC Kanna for the cost of

5 DP

we can buy x1 Sengoku Class Supplementary Pass.
To face the students we must go and enter the portal on the right side of Oda Nobunaga: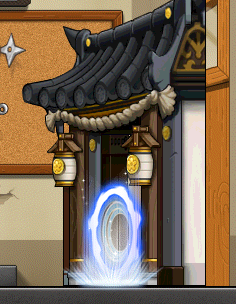 ​
​
NOTE : ​
The Sengoku Pass that are earned by votes, are not cumulative and have a time limit of use. This means that if you claim it today, it will be deleted after 24hr.
When using the Sengoku Pass earned by votes, you must wait 24hr to use the next Sengoku Pass.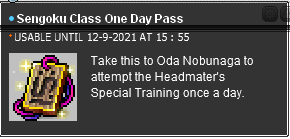 ​
How can you obtain a Sengoku Bagde?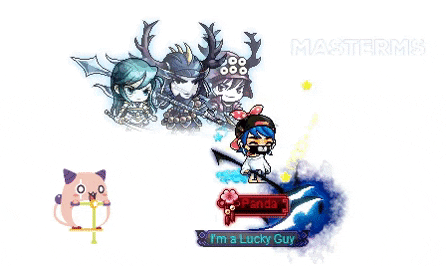 To obtain a Sengoku Badge, we must first collect 3 items:





These items can be obtained by buying them at the NPC Sagacious Goemon, each item has a value of 600 Oda Coins.

Then we only have to talk to the NPC Oda Nobunaga and make the exchange.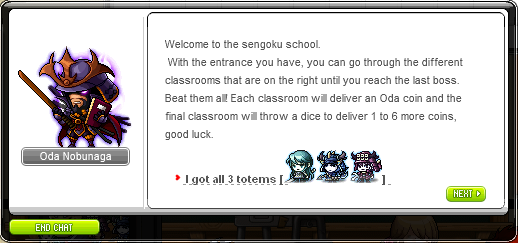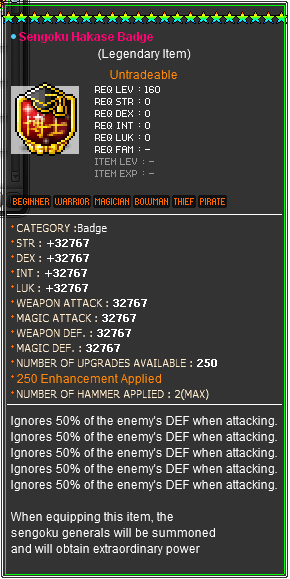 ​
NOTE :
The Sengoku Badge effect may be lost when using a Cash layer. (this is the default of the server version).
Last edited: