Administrator
Staff member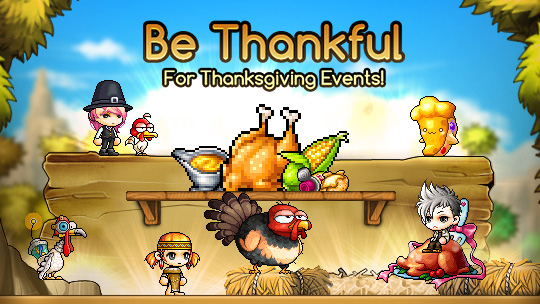 Thanksgiving rewards you!!
Turkeys are starting to show up near Henesys, Mu Lung, Leafre and other major cities!


Every 100 minutes, 10 turkeys will randomly appear in the cities.
Within the game or our discord, we will be notified when the event has started.





If you hunt these birds, you can get Turkey Eggs, with which you can redeem all kinds of fun items.



In order to redeem the prizes that MasterMS has for you, you must type the command @email,
which will show you a list of great prizes that can be yours.

The only thing you have to do to get all these prizes is to collect a certain amount of eggs, which you get by killing the plump turkeys.




Una ves utilicemos el comando @email, seleccionaremos "
Thanksgiving
".
​
NOTE :​
Event valid until 11/30/2022 - 23:00 GMT -5